Accreditation & Membership

British School Jakarta (BSJ) is proud to be accredited by the following organisations, in recognition of the School's status, qualifications and achievements.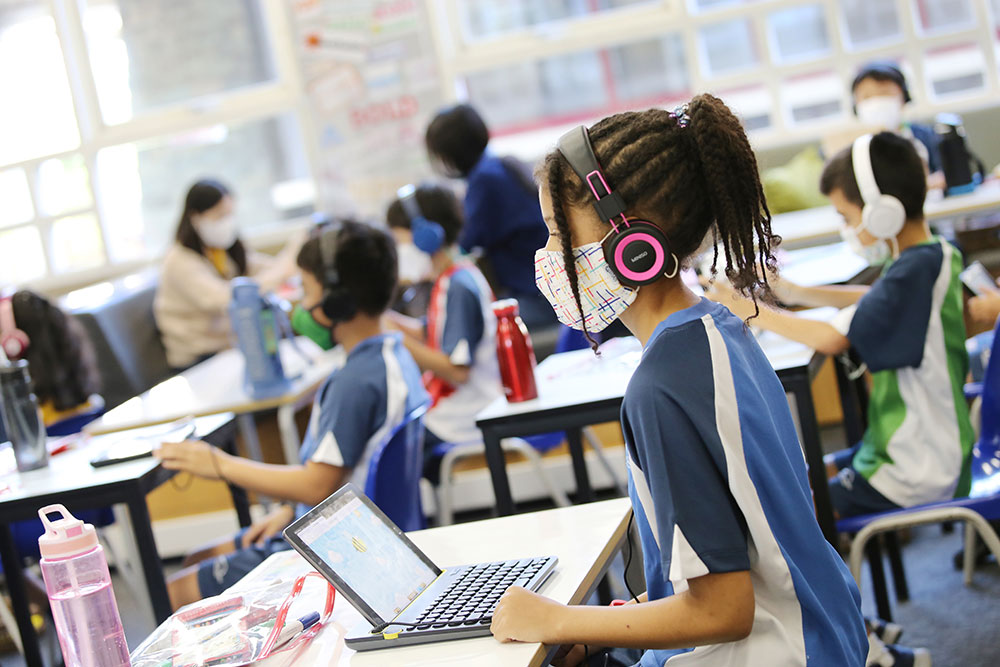 Accreditation & Membership
British School Jakarta (BSJ) is proud to be accredited by the following organisations,
in recognition of the School's status, qualifications and achievements :
We are also delighted to hold memberships with these educational bodies :

We're pleased to be recognised as an Apple Distingushed School for 2022-2024 for our continous innovation in learning, teaching, and the school environment.
As a British Heritage International school in Indonesia, we are focused on developing innovative, inquiry-driven learners within a diverse and globally aware community. Our school vision is built into our mandala, Head-Heart Self-System work in unison to create values that are core tou our education at BSJ

Head
To learn, achieve, and be better global citizens;

Heart
To show compassion for the wellbeing of all;

Self
To improve, nurture, and understand who we are in the world;

System
To improve and flourish within all environments.
We shape the School and the School shapes us

articulates how we approach everyday : with the purposeful development and progress of each individual
School Demographics
Kindergarten to Year 13 (Age 2 to 18) Data by 2022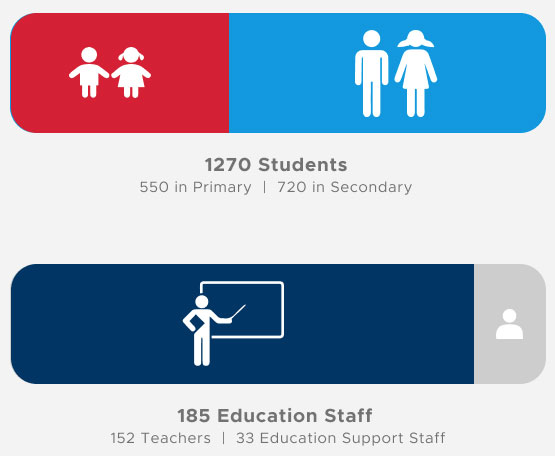 Apple Product and Services
For Teachers & Students
Our Vision for Innovation and Learning Technology is derived from the whole school vision and tailored to our Learning Technology context.

Head
Developing the skills, capacity, and judgement of individuals through the use of innovation and learning technology;

Heart
Building a community of compassionate learners with passion for and talent in design, innovation, and technology;

Self
Embedding successful and safe technology use in all elements of the school community and beyond;

System
To be efficient and effective in school operations and communications through technology use.
The Leadership of Leaning Technology at BSJ consists of teachers, leaders, governors, and students who design, iterate and reflect on innovative approaches to using technology for learning, underpinned by our school values with the:
Purpose of making the best possible use technology
Pursuing effective learning for all
Within an environment of innovation
In a culture of progress with compassion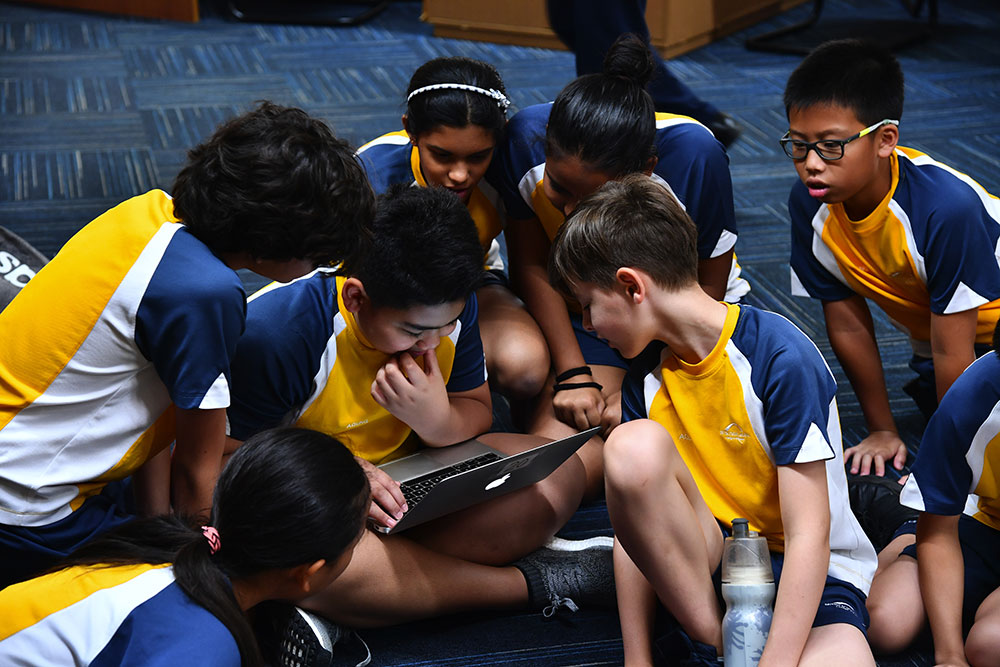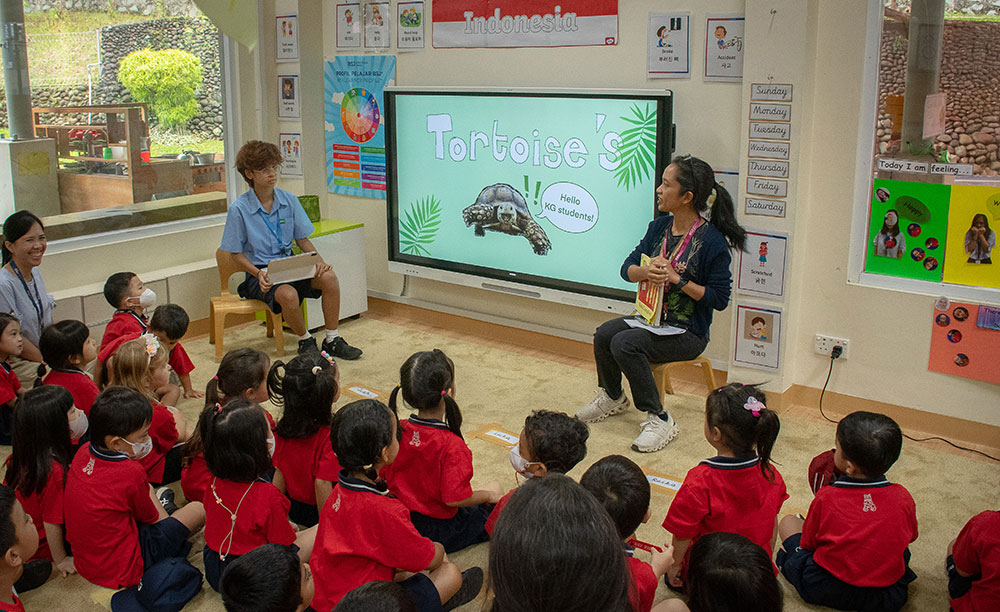 With learning at the core, our use of Apple technology focuses on improving the opportunities for our students to learn creatively, effectively and safely.
Our Digital Literacy Framework articulates the progression of skills and competencies that our students develop. Our outlines the learning behaviour we promote when using technology while our Digital Literacy Framework gives us our scope. Apple devices and software, ubiquitous connectivity and comprehensive resources ensure our students and teachers have the tools they need to learn effectively.

Our focus is on creation and creativity for authentic learning experiences. We encourage our students to develop their personal identity and express themselves through individual solutions. As examples, our Year 9s created applications to solve everyday difficulties. Our Year 8 students created animated videos to promote awareness of local environmental issues. Our Year 7s create personal family crests to represent themselves while our Year 6s create augmented reality solar systems to demonstrate their understanding of our place in space. Our Year 5s build virtual villages to understand the structures and systems needed in human communities, and our Year 4 code games to promote awareness of deforestation in their rainforest unit.

Across the school, students have created eBooks to share their creative writing, explain concepts, inform the community and generate an authentic audience for their creative ideas. Meanwhile, our student-led Technology Committee created instructional videos and resources to support students and teachers with their use of technology.
We measure success by the impact on learning, for all of our community...
Whether it's complex multimodal media, application designing or more simple iterations, creation is at the heart of innovation with digital tools at BSJ. Our students create artifacts of learning to demonstrate their understanding, impact the world around them and build a compassionate and collaborative community.

An example is our student run BSJ-TV channel, which creates media content telling the story of our community members and giving a voice to our student led community projects.

We have created and published The Learning Technology Framework for our teachers to identify their opportunities for development, choose their own focus and work on expanding the impact of their use of technology. Nearly 90% of our teachers and over 20 of our Teaching Assistants are Apple Teachers and apply these skills daily.
The world continues to innovate, and so do we.
Our Innovation and Learning Technology team explore new technologies such as Augmented Reality, VR, and coding. These tools enable us to improve the learning practices we facilitate for all our community.

As our school embraces the 5-year MYP framework, we aim to further transform the learning through the use of iPad Pro and Apple Pencil as we look to deepen the role of inquiry and creativity in learning.

Our teachers will enhance effective use of technology for learning supported by the Learning Technology Framework and our Innovation and Learning Technology team.

Our students throughout the school continue to pursue ways to positively impact their world with their learning, their creations, and their design thinking.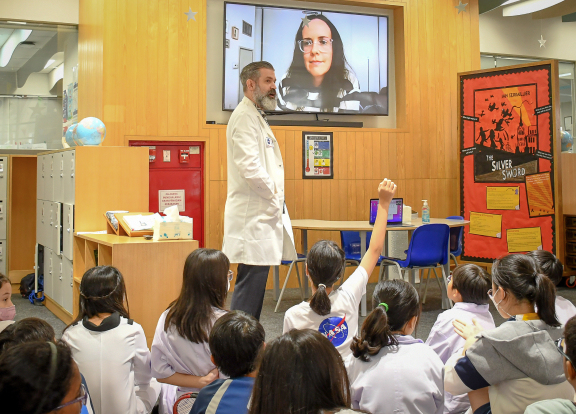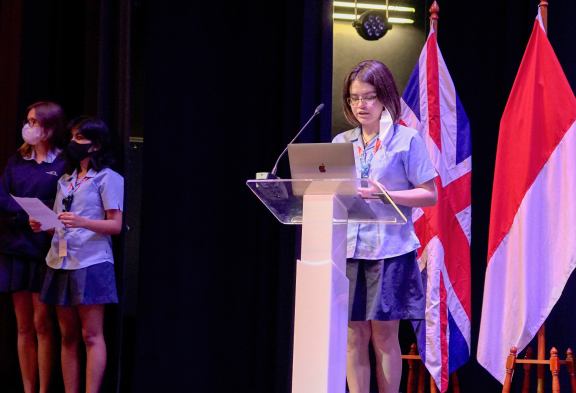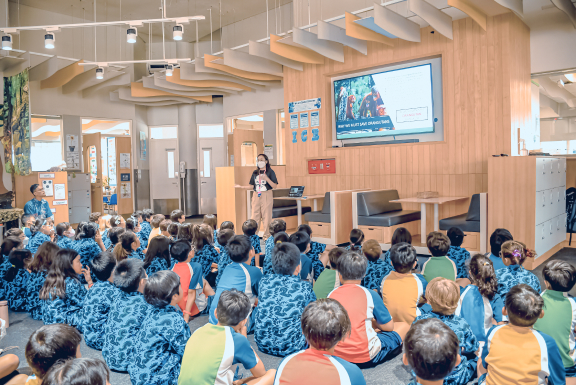 © 2023 - British School Jakarta