Parent Teacher Association

Alumni
Events
Career

Testimonials

Newsletter

Parent Information

Facilities for Hire

Speak Up
Yearbook
BSJ Celebrates Unforgettable Manchester City Trophy Tour 2023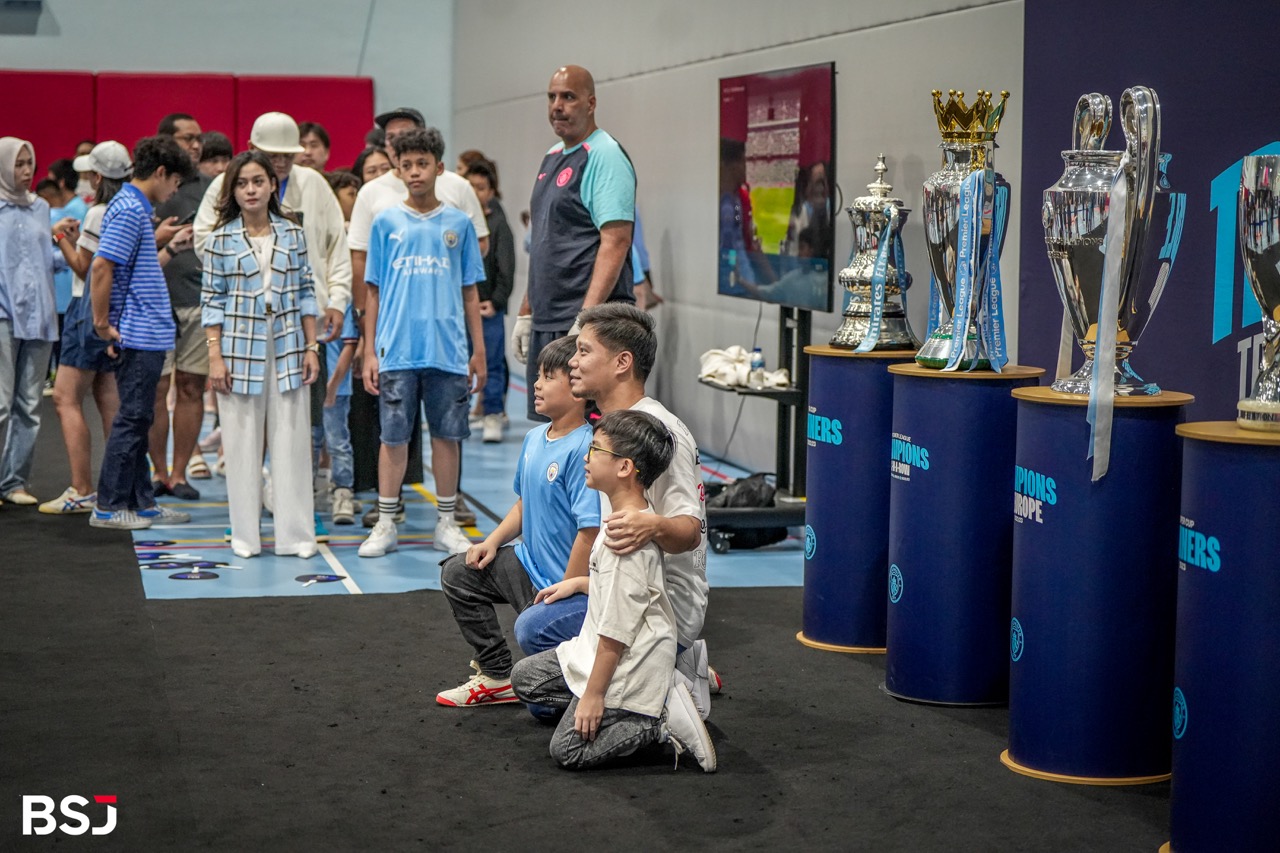 October 1, 2023, marked a day of pure excitement at the British School Jakarta, as the Manchester City Trophy Tour arrived at BSJ. The four coveted trophies -- the Premier League trophy, the FA Cup, the UEFA Champions League trophy and the UEFA Super Cup, integral parts of the Manchester City Trophy Tour 2023, were all brought to the school. Adding to the thrill, the legendary Mr. Shaun Wright-Phillips, a Manchester City icon, graced the event. The atmosphere buzzed with positivity, camaraderie, and pure football passion, making it an unforgettable experience for all in attendance.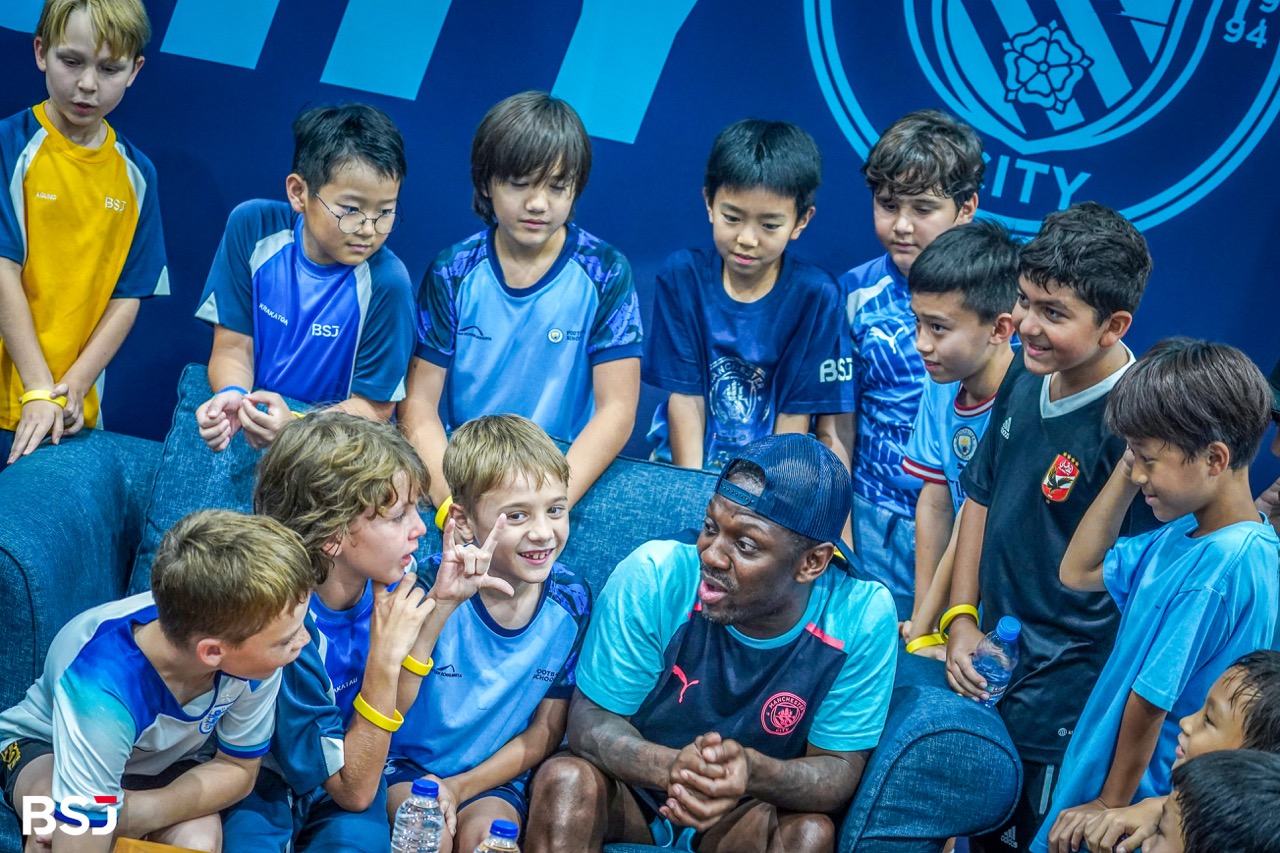 The British School Jakarta, serving as the home of Manchester City Football School, became the stage for this momentous occasion with students and parents coming on site to experience this amazing event, see the trophies and listen to Shaun Wright-Philips being interviewed.
The day served as a nostalgic voyage for football enthusiasts, reliving the thrilling moments at the British School Jakarta.
© 2023 - British School Jakarta